Mt. Kenya is the highest Mountain in Kenya at 5,199 m and second highest in Africa. This mountain  is internationally recognized as an exceptional example of an equatorial mountain. With an enduring crown of ice, the area has eleven remaining glaciers, the largest of which is the vanishing Lewis Glacier between Teleki Valley and Point Lenana. Beyond the global environmental value of Mount Kenya, the extinct volcano is the national icon of Kenya, as well as a UNESCO World Heritage Site, a supremely protected escape for forest and lowlands wildlife.
Mt Kenya is home to over 20 lakes and tarns, hundreds of wildlife species and indigenous plants. These lakes and tarns are named after explorers, friends of explorers, royals and wildlife species. Fishing is one of the main activities on these lakes since their remote location has ensured growth and survival of trout fish introduced ages ago.
Here are some of the famous lakes.
Lake Michaelson
This lake is located at an altitude of 4,000 meters, resting under Point Lenana. It is named after a friend of Halford Mackinder, a geographer and the first European explorer to summit Mount Kenya back in 1899. The lake can be accessed through the Chogoria route in Meru county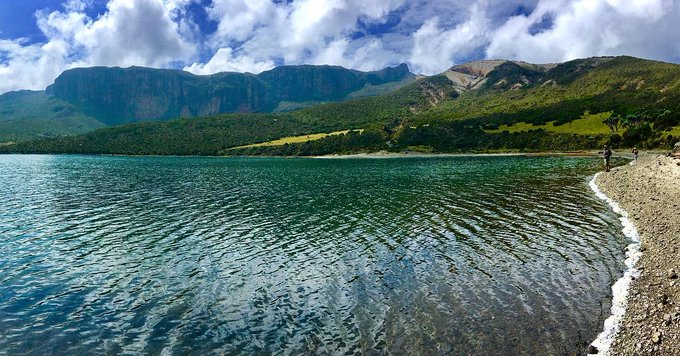 2. Lake Alice
Lake Alice is the largest of the lakes in Mt. Kenya at an area of 48 acres and is famous for royalty named after Princess Alice, the Duchess of Glouchester who visited Mt. Kenya in 1934 attempting to climb it. It rests on Ithanguni hill. It is rich in trout and recognized as one of the best places for trout fishing in Kenya. You can access the lake through. The lake can also be accessed using the Chogoria route.
3. Lake Rutundu
This lake is situated in a crater at the base of the flat-topped Rutundu Hill, is the forth largest of Mt Kenya's great lakes at an altitude of 3100m, and the farthest from the peaks. It covers an area of 25 acres. Word has it that Prince William proposed to the Duchess of Cambridge, Kate Middleton here. Numerous birds of rare species have found a home at the forest that flanks the lake ,chiefly the delightful, carlet-tufted malachite sunbirds.
4. Lake Ellis
This lake is located at the base of Mugi Hill, and was named after Thomas Evelyn Scott-Ellis – the first European to reach the lake back in 1927. It occupies 28 acres of land making it the third largest lake in Mt Kenya.
Other notable lakes and tarns include; lake Hohnel, Carr lake, Enchanted lake, Teleki tarn, Hidden tarn, Hall tarn and more…