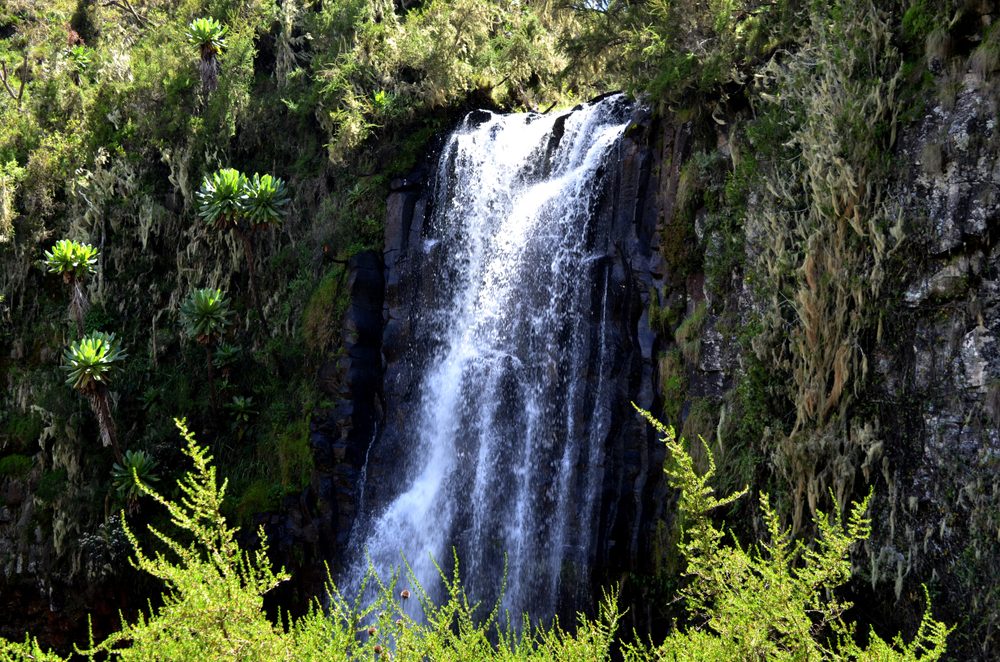 The nature surrounding Aberdare National Park is a spellbinding display of waterfalls, steep forested ravines and open moorland. This hiking tour provides an excellent opportunity to explore the beauty of this nature-rich part of Kenya.
We believe in the healing power of water through ionization and vibrational therapy. That's why this adventure is unique for people who want to break away from stagnation and are looking to go with the flow and let go, to cleanse themselves, and go back home feeling recharged.
Sneak Peak of The Adventure
ROAD TRIP FROM NAIROBI TO NYAHURURU:

This is one of the best road trips in Kenya. It offers a diverse range of stunning scenery, plenty of local wildlife and an abundance of worthwhile places to stop.
GAME VIEWING IN ABERDARE NATIONAL PARK:

This

is one of the scenic national parks in Kenya situated in the central region of the country, the park is part of the Aberdare mountain ranges.
A VISIT TO THE FALLS:

Aberdare national park has got the following waterfalls; the Chania waterfall, Magura waterfall and Queen's caves, Gura waterfall, Karuru waterfall, Thomson's waterfall or Nyahururu falls, chain waterfall, Kereita cave and waterfall.
Exploring a great variety of waterfalls within the country is quite refreshing for the soul. Not many people have the opportunity to get to know these locations and much less in a single adventure. You will be able to experience the vibrant colors of the waterfalls, perfect for photographing and for swimming in just one day!
STARTING POINT: Nairobi, Kenya 
ACTIVITIES: Hiking | Waterfalls 
FULL PACKAGE: Kes. 2,999 -residents, USD 75 -non residents
DATE :24th September 2022